A Great Partnership of Technology!
AppliCad and Swenson Shear
Great partnerships often result in two plus two equals five. The partnership of the Swenson Shear and AppliCad's Roof Wizard certainly creates added value for a roofing contractor far in excess of the value of the component parts. The savings are real and you may recover the initial investment from the savings on your first job!
The process is simple -

Model the roof


Check the model is correct


Simulate the laying of the roof panels and nest the panels


Create the cutting lists and panel placement drawing


Order the panels cut to length (according to the automatically generated cut list)


Cut the panels


Fit the panels
No other process combination can make such a valuable contribution to the roofing contractor's bottom line

reduces waste


improves efficiency on the job site


improves job safety


reduces strain on the installation crew


makes a cleaner job site


reduces bin costs
How?
Process - Benefit
Model the roof in 3D - A more accurate take-off and cutting list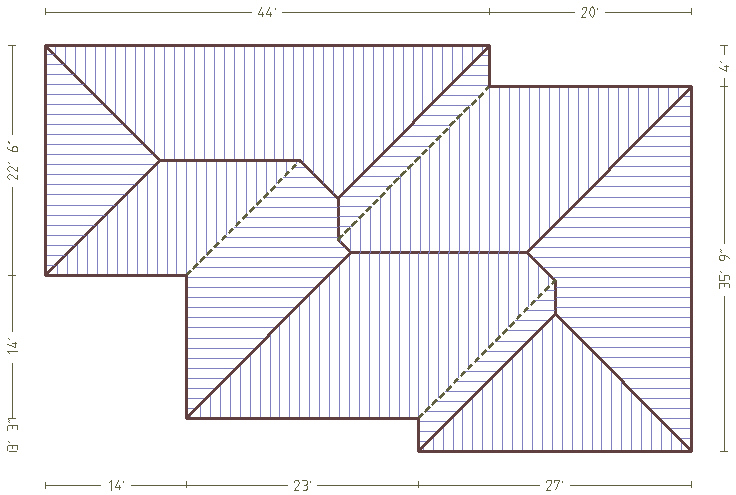 Check the model's accuracy - accurate model geometry allows software to generate correct panel cutting list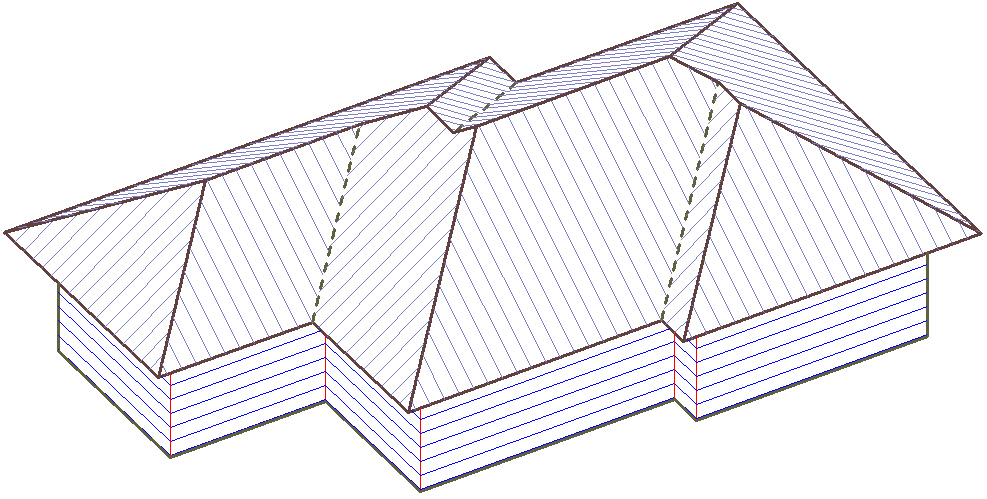 Compare model with architect's plan - 3D model allows review from any point of view, confirming model geometry

Simulate application of roof panels - generates precise cutting list

Linear Nesting joins panels that may come from a single panel - one cut, two panels, NO WASTE! This is reproduced over the entire roof - every panel is compared with every other panel to check for best fit and least waste. This process can achieve 10-15% waste reduction.


AppliCad's Roof Wizard generates the cutting details for every single panel, taking account of lap side and direction of lay. A detailed set of reports is produced to guide the installers. They know how big and at what angle each panel is to be cut, and where on the roof plan that panel is to installed. No errors and absolutely minimum waste.

Simply mark and cut as indicated - quick and easy.

The portable pivot shear from Swenson provides the hardware to take full advantage of this very clever AppliCad system.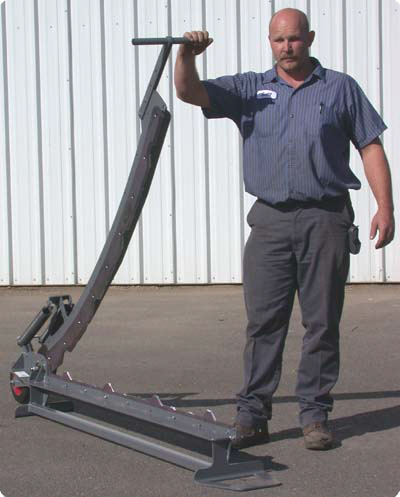 These portable hand shears save significant time over alternative methods of jobsite panel shearing and leave a straight, clean edge. These hand operated cutters are easily moved between job sites. Models are available for shearing hips and valleys at any roof slope. Replacement blades are available for hundreds of panel profiles and can be changed in 10 minutes or less. Shear exposed fastener, snap lock, standing seam, sheet metal, shingles, siding, soffit, metal tile or sheets of plastic, vinyl, fiberglass, stainless steel as well as other materials. This method is much faster than using a nibbler and leaves a much cleaner edge than a metal cutting saw blade.
And the final result looks great!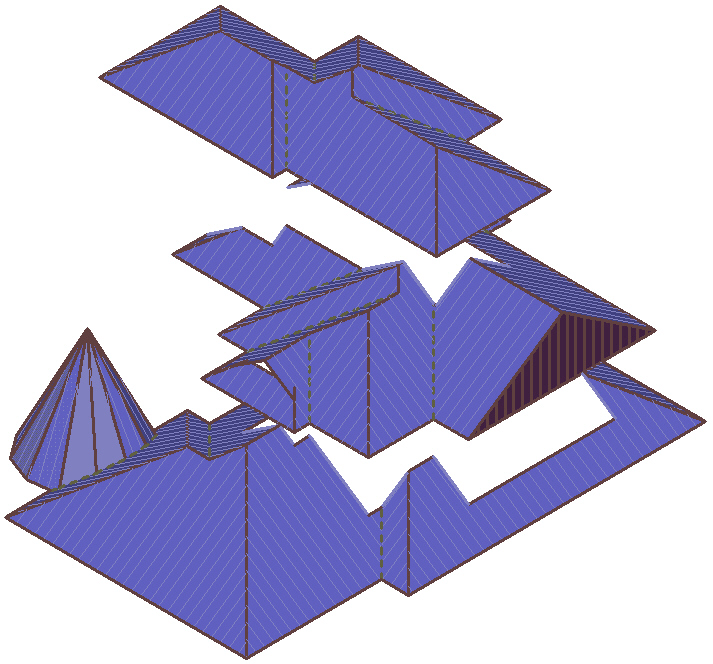 Faster, cleaner, safer, cheaper!
Follow this link to news of Swenson's latest new gadget for roofers -
The Snap Table Hemmer
.
---
The Principle of Helping Customers
All our customers are important. Size of the business is not an issue, nor the number of operators. When you invest in AppliCad software you have made one of the most important investments in your business. The customer service team know that and accept the responsibility to you to help make it a productive tool in your business.
Call us if you need help. That is what we're here for.