Welcome to AppliCad's
DEMO CENTRE
Roof software that works - see how, right here!
AppliCad has produced a series of online videos that capture the key points of oneof our standard demonstrations and put them here. They are designed to take you through the key functions of the AppliCad Process so that you can appreciate the ease of use and benefits of our software for your business. Watch one or watch them all.
Enjoy!
If you have any further questions, please contact your local sales guy or email AppliCad at enquiries@applicad.com.au and we will be back to you within 24 hours (Usually a lot less).
You might also visit our Help Centre to view a series of video clips that will show you how we can model complex roof geometry. The Help Centre has many more examples of modelling roof geometry from architect's blueprints or aerial images or your own field sketches, and a few tips on how we handle the more difficult roof geometry. We don't say that "we can model any roof shape" for nothing.
Get more from your software and collect each one.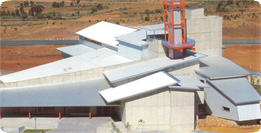 WE'RE STILL DEVELOPING THE LIBRARY OF DEMO FILES. PLEASE DROP BACK HERE AGAIN REAL SOON!
---
---




Demo 001

Creating 3D roof geometry the easy way

How to use the AppliCad Process to develop precise 3D roof geometry using perimeter measurements.

- (6.01Mbyte)

---




Demo 002

Intro to Solar Wizard

Creating 3D roof geometry and calculating solar radiation


- (14.2 Mbyte)
Thanks

Don't forget to contact us if you have very specific questions not dealt with by our video clips.
And drop back soon for more useful guidance from the Sales Support Team.