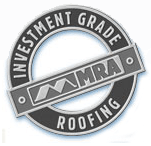 AppliCad and the MRA - a partnership that works!

Thank you for your interest in the MRA-AppliCad special software licencing offer. The AppliCad software is designed in a modular form to ensure that you get exactly the right tools for your business.
You have accessed this page via the MRA Member Login. This verifies the currency of your MRA Membership. The use of the AppliCad software under the terms of this special package requires you to be a paid up MRA Member and the licence is for a period of 12 months and will be renewed annually upon receipt of your renewal fee.
Order Online Now
To get your software simply follow these steps: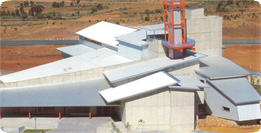 • Confirm your details;
• Confirm the shipping address;
• Select the product that suits you (if you're still not sure, check the links below);
• Select the method of payment.
Upon receipt of payment, AppliCad will despatch your software package via International Air Express directly to your door. Please note that we cannot deliver to a post office box. Allow up to 5 days for delivery. The package is a professional kit - we want you to have the best and that is why it is not an online download.
Upon receipt of your package (kit includes CD and manuals), insert the CD into the PC where the software is to be used. The auto-run utility will install your software. You then have five days to contact AppliCad to get your registration codes for 12 months use. The annual licence fee includes unlimited support via email, phone and fax.
The manual includes all the information you need to get started. A Setup Guide, Learning Guide and the most comprehensive Reference Manual which explains everything you need to know about getting the most from our software.
AppliCad provides training courses on a regular basis with training happening almost every week somewhere in the world. Contact AppliCad to learn where the next will be that suits you or keep on eye on our eNews newsletter. If you don't receive the eNews, subscribe now.
Why use AppliCad?
With estimators scaling off plans, information that is missing or difficult to read, assumptions being made and accumulating errors, the roof estimating process can become a difficult and tedious one. To address these issues, AppliCad developed software to automate the following processes:

• Modeling the roof in 3D
• Checking the model automatically
• Simulating material installation
• Calculating material quantities based on the simulation
• Producing detailed costing and reports
AppliCad developed their software in response to challenges that the roof estimating process often times presents. [For a limited time], you have access to these products at reduced pricing made available only to members of the MRA.

Different levels of the AppliCad software are available to suit your business needs and further details about each product are available by following the links below:

Roof Sorcerer
A complete suite of tools for roof modeling, estimating and presentation in three dimensions - developed to handle all your estimating needs in one integrated program. Suitable for all roof systems, including metal and trim.

Click here for more information

Roof Wizard
Quantifies all material for a metal roof, optimizes the re-use of off-cut material for the roof and the trim, calculates labor and automatically prints a complete set of reports including the quotation, order form, dimensioned roof drawing, pay claim form etc. Suitable for metal roofing systems and trim.

Click here for more information
Roof Master
Allows you to layout any roof shape, in 3D, and to develop a quotation based on Nett cost. You may also export the data to your favorite spreadsheet package for further costing and detailing. It also provides a complete tally of all roof areas, lengths of fascias, gutters and ridges etc. Suitable for costing all roof systems, but limited to nett only quotations ie cost per square for materials, cost per square for labour.

Click here for more information
For more information on AppliCad products and how to significantly reduce the time spent on non-income-earning administration while significantly speeding up the actual income earning task of supplying and installing roofing, click here (www.applicad.com.au).
As a member of the MRA, you will be notified by email when the new AppliCad software is ready for launch. And don't forget, [for a limited time] MRA members have access to AppliCad products at special pricing made available only to members of the MRA.

A roofing business doesn't make money costing, quoting, designing, documenting, drawing, scheduling, organising and managing.
These things are important. However, you only make money supplying material and installing the roof. AppliCad will significantly reduce the time spent on non-income-earning administration, and significantly speed up the actual income earning task of installing roofing.
AppliCad software helps you make money!



The AppliCad Process
AppliCad helps your business because the processes are precise and more efficient. It works because it is "a defined process" and it gives you greater control over the systems within your business. The software 'works' for you on different levels - it is fun and easy to use and will bring significant improvements to your business.